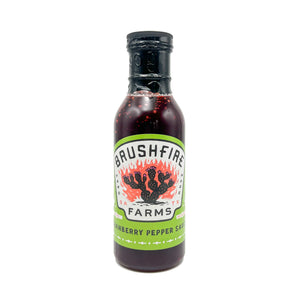 Our South Texas spin on a Holiday Classic - Cranberries, Smoked Chile Pequin Peppers, Citrus, Allspice and Sea Salt.
A perfect sauce with subtle heat for your Thanksgiving Turkey, Honey Baked Ham, Tenderloin, Prime Rib and all holiday sides as well.  
This product will only be available from November through the end of the year so be sure to grab some before its gone.