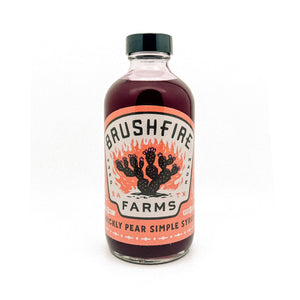 Made with 100% handpicked Prickly Pear from South Texas.  We take great pride in making the best prickly pear simple syrup on the market. This syrup goes great with any cocktail you can create like frozen margs with Tequila or Vodka and Ranch waters with Topo. We have even seen people make a prickly pear bourbon.
We also offer a bulk 40 oz glass bottle for bars and restaurants so if you are interested in having the best prickly pear cocktails in town please shoot us an email.
Due to high demand, we are instituting a limit of 4 bottles per order.